"Changing My Tune" Scott Yanow's LA Jazz Review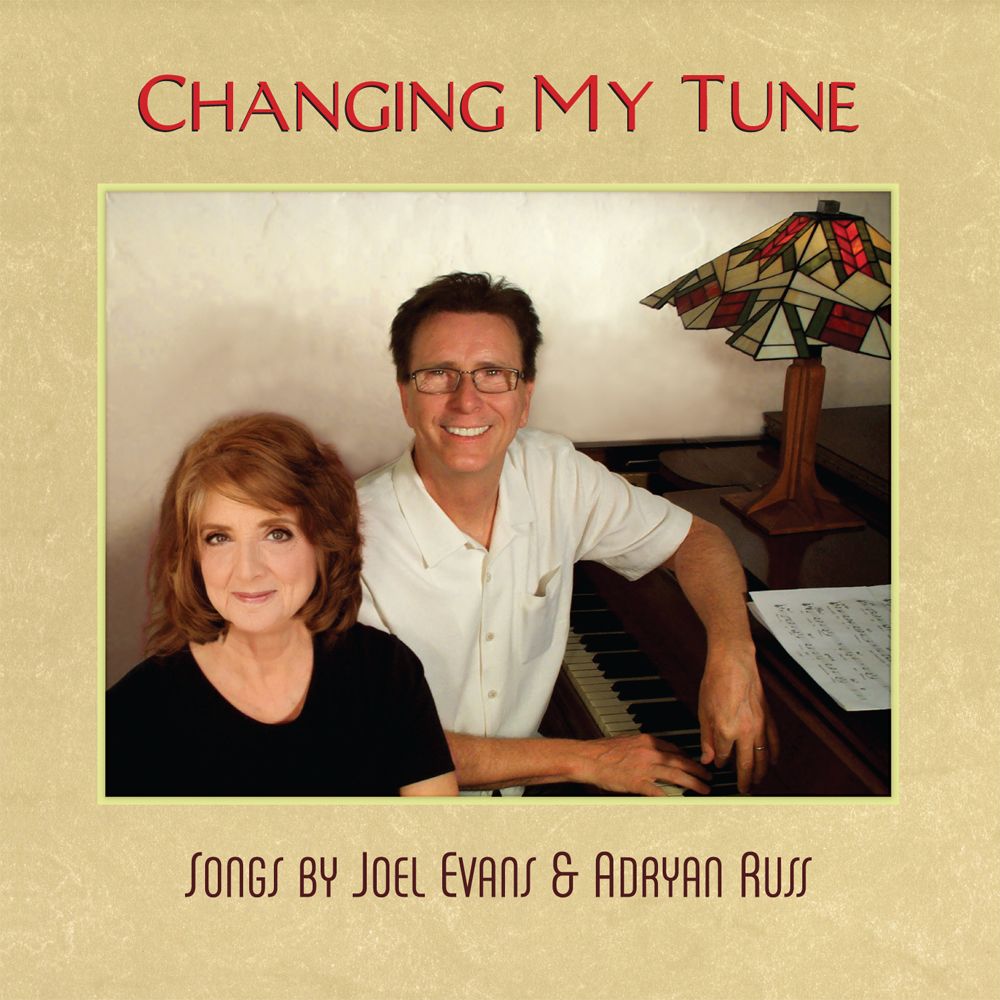 "Changing My Tune" CM-1101
Los Angeles jazz scene cd review
Ten years ago, film and television composer Joel Evans met pop and show tune lyricist Adryan Russ. They have been a words and music team ever since. Changing My Tune features 14 of their songs.
  
Although one could look at this CD as an introduction to the music of Evans and Russ, and easily recommend it to singers looking for superior new material, the performances put it on a higher level. A variety of singers (Dante Marchi, Adam James, Tami Tappan Damiano, Patrick Maier, Michael Dees, Jenna Mammina, Bart LeMat and Mark Winkler) are featured on one to three songs apiece.
Each vocalist fares quite well, with Tami Tappan Damiano taking honors in a close contest. But while this CD can also act as an introduction to  the singers, the instrumentalists are not to be overlooked.
  
Fortunately just about every selection has a solo or two from the jazz musicians. Featured along the way are saxophonists Noel Jewkes and Terry Harrington, trumpeter Chris Tedesco, several different guitarists including Brad Buethe, vibraphonist Tommy Kesecker and pianist Larry Dunlap.
  
The Evans & Russ compositions range from love songs to more whimsical topics.  Whether it is "Mirage," "The Night We Left The  Ground," "Do That" or "You Made A Believer Out Of Me," there is a lot of fresh material, excellent singers and top-notch jazz music well worth exploring on this consistently enjoyable disc. Changing My Tune is available on iTunes, Amazon, CDBaby, Spotify, Pandora, et cetera.